Project Status: Complete
Update January 4, 2018: This project completed in September of 2015. For more details on how it ended, see the post titled Mill Project In Bali Complete.
Coffee's inherent quality improves when grown at higher elevations.  Therefore it is beneficial to have an accurate map indicating the elevation of each plot in the Subak.  The information provided by such a map can then assist with decisions on where to plant specific coffee varietals and/or cultivars, as each will have an optimal elevation where it will produce its best quality cherries.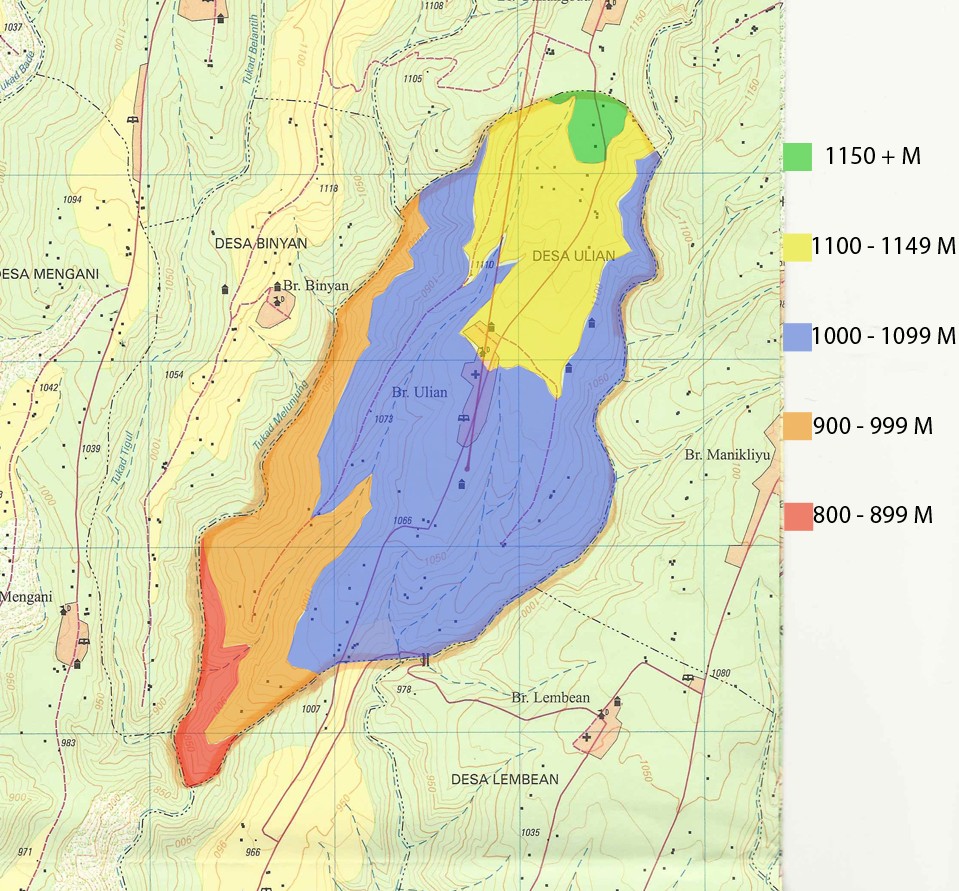 Salient Achievements
Identified plots with nutrition deficiencies, which can be addressed through more efficient fertilizing.
Identified plots affected by coffee leaf rust (CLR)
Thrust Areas
Clearly delineate coffee varietals and cultivars in the field so pickers know what is planted where and can pick accordingly
Improve genetic stock of entire Subak by planting improved quality varieties and cultivars
Leverage higher elevation zones by slowly replacing commodity-grade trees with specialty-grade trees
Ongoing Programs
Existing variety and cultivar identification
Variety and cultivar purchasing and placing
---