Receive notification of upcoming courses/events: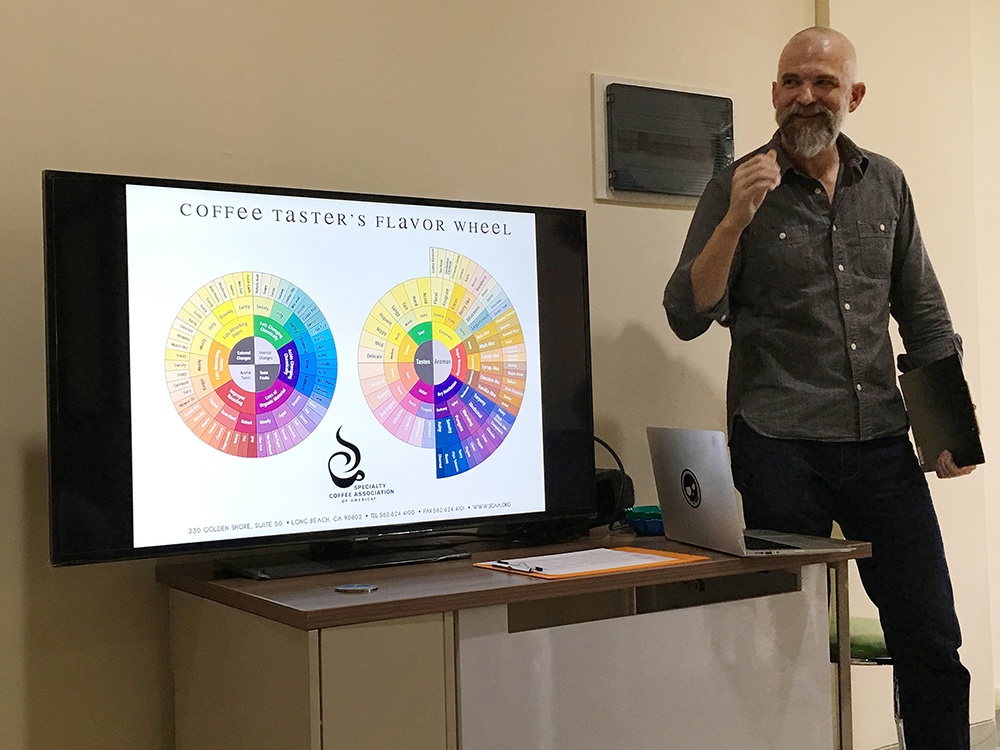 I am an Authorized Specialty Coffee Association Trainer (AST) and can train and certify students in the following SCA modules:
Introduction To Coffee
Barista Skills (up to Intermediate level)
Sensory Skills (up to Professional level)
Roasting Skills (up to Professional level)
In addition to official SCA certification, I can provide customized training for various types of organizations and individuals. For example, in the past, I have taught a Seed To Cup program to culinary students at the Art Institute of Washington in Arlington, Virginia. I have also taught basic brewing techniques to customers of a cafe in Jakarta, Indonesia. I have also lead classes in origin, for local baristas who have never visited a coffee farm.
The merger between the Specialty Coffee Association of America (SCAA) and the Specialty Coffee Association of Europe (SCAE) brought about changes to the old "Pathways" program of the SCAA. The new organization; the Specialty Coffee Association (SCA) offers a simpler Skills Program, consisting of fewer individual classes or modules leading up to certifications.
As an existing trainer from the SCAA, I had the opportunity to attend the first Authorized SCA Trainer (AST) class offered by the new organization in November of 2017.
Contact Michael
Real-world Perspective
I currently live in South East Asia, within close proximity to several producing countries such as Indonesia, Vietnam, Laos, etc. Living so close allows me to visit frequently and continue to learn, first-hand, what it means to produce coffee.
In many cases, I have volunteered my time and skills as a Q Grader to evaluate farmer's coffee and provide valuable feedback on how to improve their process. Such intimate relationships with coffee farmers have helped expand my appreciation of what it takes to produce a truly unique and delicious coffee. It is important for cafe's and coffee professionals in developed, non-producing countries to have a clear understanding of what it takes to produce coffee in developing nations, especially by small-holder farmers.
I have also owned a small coffee business and know first-hand what it means to be responsible for making, marketing, and selling a product.
All of these experiences have helped to shape my perspective on the coffee world and guide me towards my end-goal, which is to help others find great coffee.
Below are some visual projects I've been working on with coffee:
Coffee Botany, an album on Flickr
Coffee Pests and Diseases, an album on Flickr
Photos from farm visits:
Videos from farm visits:
Coffee Fermentation - Using Starter Cultures
Contact Michael